President
Prabitha Urwyler received her Bachelor of Technology (B.Tech) in Computer Engineering from the Mangalore University, India in 1995. She worked as a software engineer at Melstar Information Technologies Ltd, India from 1995 to 1997 and later at the Swiss News Agency (SDA – ATS), Switzerland until 2008. She received her M.Sc in Biomedical Engineering from the University of Bern in 2008. In 2012, she completed her PhD degree in Biomedical Engineering on the fabrication, characterization and application of disposable micro-cantilevers for biomedical applications at the University of Basel and the Paul Scherrer Institut. She worked as a Postdoc at the Biomaterials Science Center, University of Basel from 2012 to 2013. She is currently working as a Postdocoral researcher at the Gerontechnology and Rehabilitation group, University of Bern.
Vice President
Tom De Bruyne has been attending the biomedical engineering master program at the University of Bern since 2009 and finished his master thesis in the group of Professor Willy Hofstetter at the Department of Clinical Research at the University of Bern. In 2004 he received a Dipl. Ing. HESO in Telecommunications from the University of Applied Sciences Fribourg. During the five years between his studies he earned working experience in an international environment and worked in Europe, the Middle East and Africa as a project manager for a swiss owned company.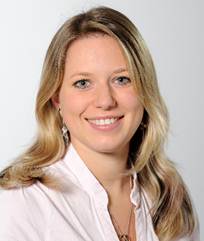 Secretary
Andrea Nienhaus received here Bachelor degree in Life Science Technologies with a specialization in Medical Technology from the University of Applied Sciences Northwestern Switzerland in 2014. Andrea is currently pursuing M.Sc. in Biomedical Engineering with Major Module Biomechanical Systems at the University of Bern. Beside studies Andrea works part time as an Assistant in the Cardiovascular Engineering Group of the ARTORG Center.
Alumni Representative
Fatih Toy studied Mechanical Engineering with specialization in design and simulation at the University of Applied Sciences in Fribourg. In 2009, he received his bilingual B.Sc. in Mechanical Engineering. Fatih then joined the Master Program in Biomedical Engineering at the University of Bern, where he received his M.Sc. degree with specialization in the Musculoskeletal System in 2011. After a peacekeeping mission in Bosnia and Herzegovina in 2012, he started at Medartis AG in Basel, where he currently works as a development engineer.
Webmaster
Tobias Imfeld studied information technologies at the University of Applied Sciences in Lucerne and received his diploma in software engineering in 2006. During the first studies until he started the master studies he worked for the leading telecommunication company in Switzerland. In 2009 he joined the master course of Biomedical Engineering at the University of Bern and finished his master thesis at the ARTORG center in the ophthalmic department of Prof. Jens Kowal in 2011. Currently he works for the Compugroup Medical AG in Berne as a teamleader and consultant for clinical information systems.
PhD Representative
Stephan Gerber
PhD Student, Gerontechnology & Rehabilitation ARTORG Center for Biomedical Engineering Research, University of Bern (2016)
Degree Master of Science in Biomedical Engineering with a specialization Image-Guided Therapy, University of Bern, Switzerland (2014-2016)
Thesis: In my master thesis I worked on a new diagnostic and therapeutic software tool for patients with cognitive impairments. The aim of my thesis is to measure the attention of critically ill patients (intensive care unit) while applying controlled visual and acoustic stimulation in a virtual reality setting. Due to repetitive stimulation, cognitive impairment should be reduced. To realise the project, I used a head mounted display (Oculus Rift DK2) and a real time tracking system for the eyes.
Degree of Bachelor of Science in Life Science with a specialization in Biomedical Informaticsm, University of Applied Sciences Northwestern (FHNW), Muttenz, Switzerland (2011-2014)
Thesis: The aim of my Bachelor thesis was to develop a software tool able to read in, pre-process, survey, and analyse 3D surface data of thorax deformities (funnel-, concave chest). The application is programmed in Java and uses the visualization toolkit VTK.
Professional baccalaureate Technical College GIBB, Bern, Switzerland (2009-2011)
Apprenticeship as an automatic engineer EFZ (Swiss Certificate of Competence) (2005-2009)
Professional Experience
Part-time employment as a service technician at Hugentobler swiss cooking systems, Schönbühl, Switzerland (2009-2015)